Ditch Quick Fixes and Commit To Creating Lasting Results With Nutrition Coaching In Redding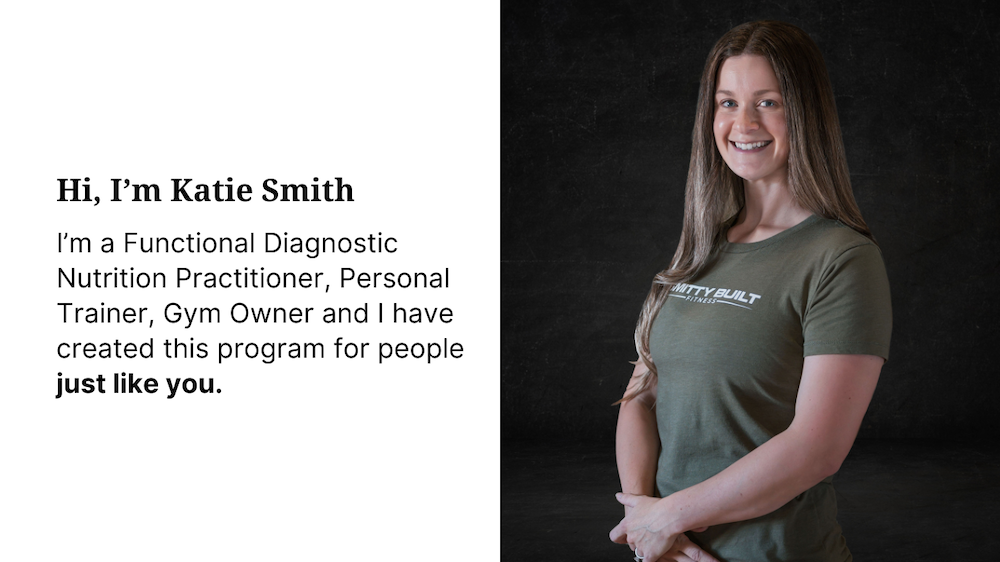 Are you ready to ditch the "quick fix" mentality and stop the endless cycle of new diets, detoxes, or bootcamps?
Our team at Smitty Built Fitness is here to help you implement good nutrition, exercise, sleep, and stress management habits in a way that you can do consistently in any stage or season of life.
Just click the button below to book a free consultation for nutrition coaching today!

Nutrition Coaching: A Program Designed For You
Our nutrition programs here in Redding include a step-by-step process designed to teach you how to read your body's cues and know how to pivot appropriately. We work towards habit change for lasting results because we want you to experience health and wellness long after our work together.
Get answers to your lingering symptoms and bust through plateaus with our expert coaching combined with functional lab testing for the most personalized strategy. You'll have someone to guide your process, answer questions, and cheer you on as you take radical responsibility for your health.
Our nutrition coaching in Redding includes:
Nutrition: We focus on total body nourishment by encouraging the consumption of high-quality foods and appropriate amounts of macro and micronutrients.
Lifestyle Habits: Sleep, recovery, mindset, movement, and environment are additional core elements of our whole body approach.
Mindset: If you desire lasting change you will have to overcome mindsets that no longer serve you. We help you highlight and work through roadblocks that may come up during your health & fitness journey.
Functional Labs: Test, don't guess! We believe that alongside nutrition and healthy lifestle habits the data from personal lab results can clearly identify the areas that you may need more targeted support.
Our nutrition coaching program has helped men and women around Redding and Anderson get real results... and you can be next! Check out the results from some of our clients below!

Get One-On-One Nutritional And Lifestyle Habit Guidance At Smitty Built Fitness
You will have the opportunity to work with a practitioner through your lab results, protocols, check-ins, and one-on-one sessions. Our clients see the best results when they have someone alongside them to help implement the changes necessary. While the lab tests give us great data, our work is really focused on "why are those results off in the first place?" and we work towards improving those areas.
Meet with one of our specialists for more information on our invaluable nutrition coaching program today, because you deserve to get the most out of each and every session.
Just click the button below to book a free consultation for nutrition coaching today!
Check out our Package Options below!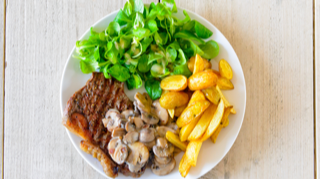 Nutrition Foundations
This is our signature nutrition & lifestyle habit coaching program. We teach you how to implement the habits that will get you lasting results. Learn how to read your body's cues & shift things yourself so you can continue making progress long after our work together.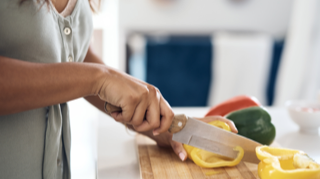 Foundations Plus
Includes an at-home Hair Tissue Mineral Analysis test and everything in the Foundation program (nutrition & lifestyle habit coaching).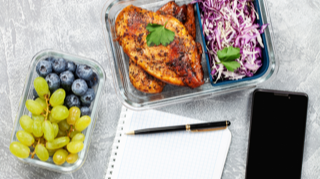 Transformation Program
In our 6 month program, we assess the integrity of your gut lining, digestion, and microbiome makeup with a Gl Map. This test helps uncover hidden, underlying root cause issues for some of our client's most stubborn symptoms. The GI Map looks for pathogens and bacterial overgrowths that can negatively affect your whole body. We also take a look at your mineral and micronutrient status with a Hair Tissue Mineral Analysis (HTMA) test. This gives us insight into what is happening at the cellular level (thyroid, adrenal, immune function, heavy metal toxicity). It also gives us some specific nutrition guidance depending on your stress state and how well your body is making energy. This program includes everything in the Foundations and Foundations Plus Program and more!